Before the Streetlights – Music Review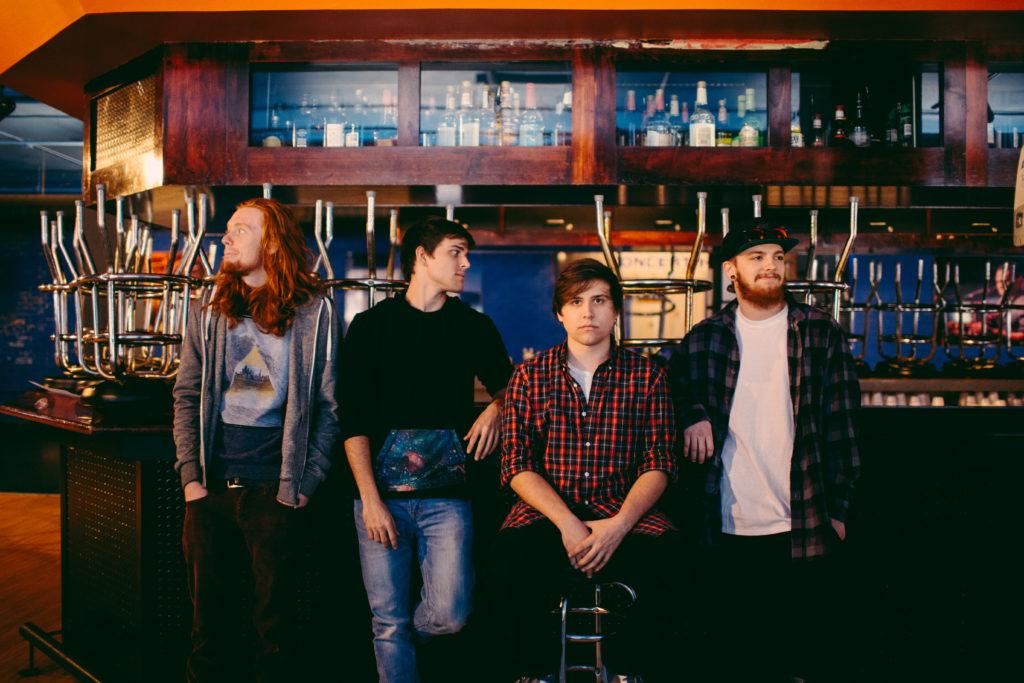 Words by Nicole White
May 26, 2017
→ Louisville-based pop-punk band Before the Streetlights (BTS) sounds like 2005 Pete Wentz, has hair like 2007 emo, and tours like 2003 Fall Out Boy. If you don't pay attention, you might even think they're time travelers from ten years ago. Early 2000's pop-punk mixes with modern aesthetic and decade-spanning pop culture references to create a unique yet nostalgic product consisting of Tyler Courtney on guitar and vocals, Josh Courtney on bass and vocals, Tyler Pritchett on guitar, and Zach Schindler on drums.
When I heard this band for the first time back in April of 2016, I didn't know what to expect. It had been a while since I had seen a band perform live, and I was looking forward to hearing what these guys had to offer. They didn't disappoint. Despite having to perform an on-the-spot acoustic set due to a broken set of drums, their energy filled the venue. The band gained shouts of encouragement from the crowd, which was full of friends, first-time listeners, and long-time fans. Some were even wearing BTS merchandise, hands cupped around their mouths, yelling excitedly. Needless to say, by the time their set was over, I was invested.
The band has released two EPs, four singles, and five official music videos to date. Their most recent release is the single "Homesick." Written about loss, confusion, and where you stand in the world, this hails true to the classic pop-punk sound that defined the genre in the past.
Their last EP release, Westward, is their most popular release, with the music video for  "Goodnight, Goodbye" being played in over 1,000 Journey's stores across the country, and the album as a whole being praised online by multiple publications like Substream Magazine and Under The Gun Review.
The band's sound is commonly compared to that of All Time Low (a popular pop-punk band from Baltimore), but I found BTS to be a much better listening experience. Tyler and Josh provide refreshing two-part vocals that don't sound too nasally like a lot of other bands in the genre. Despite their uniqueness, their lyrical content gives off the aforementioned nostalgic vibes while still remaining relevant to today's culture. An example of this is the song titles on Westward. Tracks "Mischief Managed" and "I Solemnly Swear That I Am Up To No Good." open and end the album, respectively, which is a reference to the Marauder's Map in Harry Potter.
Before the Streetlights is a band that went from playing in their garage six years ago to having over 30K Twitter followers and playing sold out venues, which most bands never accomplish. If you want a fun, energetic band that's easy to dance to, then checking out this band will definitely be worth your time. •