One of my favorite pastimes is watching self-proclaimed "beauty and lifestyle gurus" ramble about the latest trends. In my most recent "What's Hot Now" search, I've noticed an increasing amount of videos, blog posts, and Instagram profiles that highlight the looks of the past. Whether we want to admit it or not, videos like "High school '70s Inspired Outfits of the Week" or '''80s Lookbook"  are a direct homage to our parents' high school closets.
'70s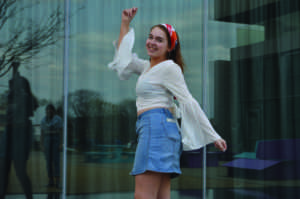 Denim Skirt
As you have probably seen just about everywhere, the denim skirt is the "it" item right now. Today you can buy these skirts off the racks of major retailers but in the '70s, the denim skirt was a way to recycle old jeans into long patchwork skirts. As time went on, the denim skirt hem became shorter and inserted itself into mainstream fashion. Now the denim skirt has reinvented itself: you can get a denim skirt in about any color decorated with zippers, buttons, rips, or fringe, however you want to fit your style.
Bell Sleeves
The '60s brought us loose-fitting clothing, and in the '70s the looks got even looser. The '70s was a time of youth rebellion: the people protested just about everything from wars to drug legalization. The loose fit of clothing started out as a rebellion against the clothing culture at the time, which was button up shirts and long dresses, and worked its way to high fashion. This movement of counter culture made bell sleeves one of the decade's biggest trends, which moved fashion away from the typical tight tops and loose bottoms of earlier fashion.
'80s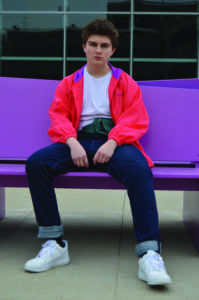 Fanny Pack:
The fanny pack dates all the way back to 15th century France as an easy way to carry your belongings, but in the 1980s, Americans jumped on this trend and made it their own by adding color and patterns to the piece. But after a while, the fanny pack became a cliche — a kitschy tourist item on par with binoculars, visors, and knee-length shorts — and it disappeared.  But now it has made a comeback with huge brands like Louis Vuitton and Gucci, giving this accessory a new sleek look. A traveler's bag turned into a thousand-dollar fashion accessory. The look has also become an essential accessory for the music festival and beach scene as seen all over Instagram during Forecastle and spring break.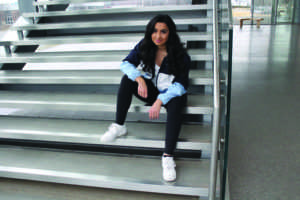 Windbreaker:
The windbreaker started gaining popularity in the late '70s, and by the '80s, it was a men's fashion staple. The casual look let men add a bit of color and patterns to their outfits, and then women jumped on board. This push for unisex clothing rose in the '70s and '80s — a reflection of women increasing their presence in the workforce. Now the windbreaker is back. Brands like Nike, Adidas, and Champion give us modern versions of the classic style, but some teens still prefer shopping vintage and sporting original patterns and colors.
'90s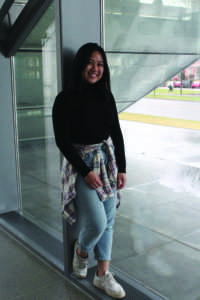 Mom Jeans:
Mom jeans were an essential look in the '80s and '90s but began disappearing from stores during the aforementioned infamous low-rise jean era of the 2000s. The term "mom-jeans" was originally used as a derogatory term to make fun of their baggy, "un-feminine" cut. Suddenly the mom jean look was reinvented to meet the modern look of today's fashion. The high waistlines meet the desire for a small-waist, long-leg look, while the baggy legs offer an alternative to mainstream skinny jeans.
Velvet:
Crushed velvet was the trendy fabric of the '90s — a stylish, luxurious option for dresses and skirts. Now you see the fabric showcased in just about every item of clothing, whether it's underwear, shorts, or scrunchies. Brands like Urban Outfitters and Forever 21 have even started making crop tops in velvet, allowing the once exclusively cold-weather material to branch out into spring and summer fashion. From GAP to Gucci, velvet has taken the fashion world by storm.