Each year thousands of Chinese children are adopted into an American family, yet some feel a disconnect with their home culture
Nine-year-old Jill Gries knelt on the floor with her parents and a group of strangers. There were no stairs in the home and no chairs around the low table in the front room. They squatted on plush cushions instead. The neighborhood around them was incredibly quiet, even tranquil, yet she wrung her fingers and furrowed her brow in confusion–the far away American city that she knew so well was never quiet.
The only sounds she heard came from inside this tiny house. They spoke rapidly in a language she did not understand. Jill's eyes darted between corners of the house, questioning the strange furniture as the homeowner discussed the area's culture with the Gries family through a translator. His bed was right across the room on the far side of the living area, upfront and awkward.
Gries was native to this country, yet she felt out of place in the unfamiliar atmosphere that was so different from that of her own home in Louisville. Her family visited China to conclude the adoption process of her soon-to-be younger sister, Gina. Jill was also adopted from China when she was 10 months old and has lived in Louisville ever since.
According to the Bureau of Consular Affairs, Jill was one of the approximately 5,058 children adopted by American families from China in the year 2000. Like many of the other young children that left their home country, Jill — now 15 and a sophomore at duPont Manual — has little knowledge of her home country.
Jill does not find her Chinese heritage to be an integral aspect of her identity. Sitting on the bleachers in her high school gymnasium, the pounding of basketballs in the background, she shrugged and explained that she does not talk about Chinese culture very often with her parents, who are white. It simply is not a thought that has crosses her mind.
That fact is true for many other cross-culturally adopted children, including 15-year-old Amber Ritschel, a sophomore at Kentucky Country Day.
Amber was adopted from Hunan, China, when she was two years old. Her mother, Raquel Ritschel, read an article in the Chicago Sun Times about young Chinese girls who desperately needed a home.
"I remember thinking to myself that I had a home and a preschool that I owned and operated. Why not?" Raquel said. "I called an international adoption agency the very next day and started the adoption of my first little girl."
Throughout her daughter's childhood, Raquel occasionally brought up little facts about the country, such as which Chinese year it was or the fact that the Chinese lucky number is seven. Coincidently, seven was the number she and her little sister, Sophie, chose as their field hockey numbers. The sisters used to receive small red envelopes from their mother with five to 10 dollars inside, which is a Chinese custom. However, Amber said that she doesn't really feel a strong connection back to China.
"We've never really celebrated any of the holidays or gone to any recent reunions with the other families that adopted with my mom," Amber said.
Amber and her family have celebrated American holidays, such as The Fourth of July and Thanksgiving, but they have not recognized Chinese holidays. Other than a jade Buddha and some clothes from her earliest months, Amber does not have physical artifacts of her home country, nor does she have a strong interest in returning to China in the near future.
"My mom wants to take Sophie and us back to China to visit Chongqing, which is Sophie's province, to see the country in general so we know what it's like," Amber said, "but Sophie and I aren't exactly enthusiastic about it."
"I don't feel a strong connection with China," Amber said. "I haven't felt a strong need to see where I was born, since it wasn't a big part of my life.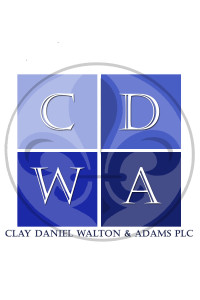 Louisville therapist Judith Button has dealt with cross-culturally adopted children and has spoken about how some parents could incorporate culture into their adopted child's life.
"These days adoptive parents are usually encouraged to celebrate the native culture of their children," Button said. "Some take their child to visit their birth country when they are older and in other ways expose them to their native culture."
Button believes this to be beneficial because it gives children the opportunity to develop a sort of dual identity with both cultures.
Amber said that this dual identity is somewhat of a struggle for her.
"Being adopted into a different culture makes finding my identity a bit harder, as I feel like I am a mix," Amber said.
Seventeen-year-old Emma Vogelsberg, a senior at duPont Manual High School, also struggles with her identity. She was adopted from Guangzhou, China, when she was 11 months old.
"I have been mistaken many times for being 'fully' Asian, and also the flip side where my Asian friends don't consider me to be 'fully' Asian," Vogelsberg said. She has faced the typical Asian stereotypes, such as being a genius at math, despite the fact that she has spent the majority of her life in America.
When asked which of the two ethnicities she considers herself to be, she said simply: "I haven't been able to figure that out myself."
However, unlike Amber Ritschel, Vogelsberg has a strong desire to revisit her birthplace.
"I really want to be more connected," Vogelsberg said. She recently befriended a girl from Hong Kong with whom she regularly discusses Chinese culture.
"I really think she helps me connect a bit more, and I still find the cultural differences interesting, even if Hong Kong is not exactly where I'm from," Vogelsberg said. "I get to learn from a reliable source with no stereotypes attached."
Gries also currently wants to return to her birthplace. She remembered her visit to meet her adopted sister with great clarity, and she is excited to travel back to Ningyang.
"That's one of my goals, going back," Gries said. "If I had any information on my birth parents now I would definitely try and contact them, but sadly I don't."
And when it comes to learning more about her cultural background, Vogelsberg said, "I wish I was more involved in Chinese culture. More than anything, I really want to be able to understand where I am from and the true culture that comes with it."
Words By: Lizzie Ward and Cameron Daniel