Music Mondays #2: Evan Showalter
Copy Editor Evan Showalter made a list of his favorite songs for the second installment in a new series: Music Mondays!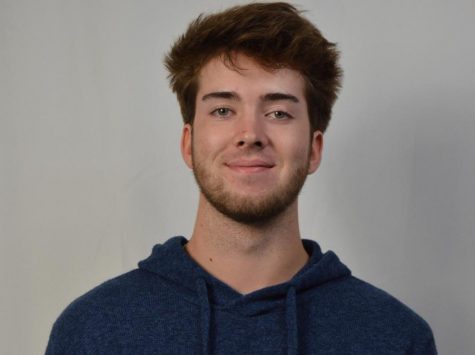 More stories from Evan Showalter

 "Stay (clean version)" by Post Malone 
Post Malone is a pop/hip hop singer from Texas. In the past few years, he has exploded in popularity with hundreds of millions of listens on some of his songs. Most of his songs have a catchy, pop theme to them. However, "Stay" is a deviation from Post Malone's typical style. The somber lyrics and dream-like guitar riff create an experience that reflects Post Malone's early material rather than his popular new material. In an article on billboard.com, Andreas Hale describes "Stay" as "the defining moment of this album and something that his fans will beg to hear more of on his next album."
"Blinding Lights" by The Weeknd
The Weeknd, whose real name is Abel Makkonen Tesfaye, is a Canadian singer and songwriter. The Weeknd released Blinding Lights after a hiatus from making music and it was a welcome surprise. The Weeknd's usual melancholy tone and dark themes are completely subverted in this electric and energetic song. "Blinding Lights" sounds like a song off of an 80's soundtrack and it is impossible not to dance to it. Themusicalhype.com said "the record features beautiful vocals by The Weeknd – the expectation of course." This track only builds the excitement for The Weeknd's upcoming album.
 "Hotel California" by The Eagles
The Eagles are a rock band formed in 1971 in Los Angeles. "Hotel California" was released in 1976. I always turn the volume up every time this song comes on the radio. Each time I listen to it I feel like I'm transported to the warm streets of California at sunset. It's always a good time to dance and sing with some friends whenever this song plays. On top of all that, the guitar solo in the song is iconic and hypnotizing. In fact, readers of the Guitarist voted the guitar solo as the best guitar solo of all time in 1998.
  "Better (clean)" by Khalid
Khalid Robinson, widely known as just Khalid, is a 22-year-old singer and songwriter from Georgia. "Better" was released in 2018 and is one of Khalid's biggest hits. Khalid's singing makes the song very infectious. It radiates summer vibes and is very relaxing. It is hard not to sway back and forth and think about summer adventures whenever this song plays.
  "Hollywood's Bleeding" by Post Malone
"Hollywood's Bleeding" is the intro song in Post Malone's third studio album, similarly titled "Hollywood's Bleeding." The song is a mix of hip hop and rock, which fit in the album perfectly because it was full of all kinds of genre-bending and experimentation. "Hollywood's Bleeding" is best listened to in a car with loud speakers so you can jam out to the bass and 808 drums in the song. The song is short, but packs a punch as soon as the beat drops. 
About the Writer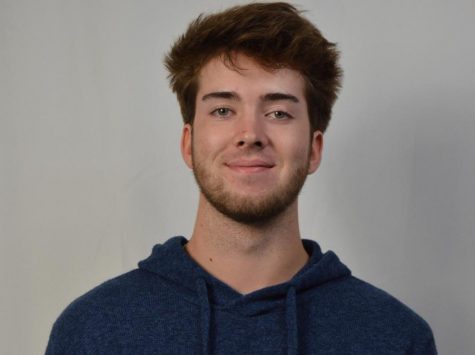 Evan Showalter, Copy Editor

Evan Showalter is the Copy Editor for On the Record. He is a senior who is an assignment editor and writer for On the Record. He hopes to write impactful...