Music Monday #23: Lily Wobbe
Get to know OTR writer Lily Wobbe as she shares her current favorite tunes.
Hey y'all! I'm Lily, a writer for On the Record, and I'm here to share just a few of the songs that mean the most to me. More often than not, I'm listening to music of some sort, and I truly believe that the best way to get to know someone is to listen to their music. So here's some of mine!
"Get What You Give" by The New Radicals
Starting off strong with one of my early high school favorites. I remember leaving math class three minutes early and dancing down the hall to this song with my best friends, which is something I shouldn't have taken for granted. "Get What You Give" comes from The New Radicals' single studio album, which the alt rock band produced in 1998. If you need a feel-good song with big summer vibes, "Get What You Give" is always there for you. 
"Cardinal" by Mt. Joy
Mt. Joy, an indie rock band based in LA, is a relatively new discovery for me, but to say I've fallen in love with their two albums would be an understatement. My favorite of their first album's thirteen tracks honestly changes on a daily basis, but "Cardinal" has always meant the most to me. The lyrics sound light and almost tranquil, but their meaning hits hard every time. Mt. Joy  has two albums out currently, the second of which was released in June. Both albums have the best vibes and I could (and sometimes do) listen to them on repeat for hours.
"august" by Taylor Swift
When I tell you I screamed when Taylor announced her eighth album, I screamed. On the very same day as One Direction's 10th anniversary, we were blessed with new music from the queen herself. Counting down the days to new Taylor Swift albums has been a highlight of my childhood and this album is certainly no exception. Most people either like her old music or her new music, but I honestly love all of her music equally. Her newest album, "folklore," is inexplicably perfect, and "august" has to be my favorite song. If for some reason you haven't heard the album already, go give it a listen. I promise you won't be disappointed.
"Surefire" by Wilderado
I could've chosen any of Wilderado's songs for this playlist, but "Surefire" has that perfect balance between hype and chill. It's one of those rare songs that I'll play on repeat and just drive for hours. Wilderado, a four-member indie rock band from Tulsa, Okla., has produced four beautiful EPs since 2016. Each of their songs is perfectly chill and nostalgic, especially "Surefire." This one's perfect for summer sunsets and long road trips.
"I Lived" by OneRepublic
Thanks to, you know, the global pandemic, I'm one of the unfortunate few who couldn't get their restricted license because the DMV was closed. All I have is a permit, but I went on a late night drive alone anyway and this song randomly came on in the car. Instead of skipping it, I turned the volume up, (accidentally) ran a red light, and sang as loud as I could. And honestly, I think that's the energy the song encompasses. Live your life wild and free and don't ever look back. 
"Sleep on the Floor" by The Lumineers
Lastly, my OTR Music Monday playlist would not be complete without a song by my favorite band of all time, The Lumineers. Even though I could've picked any of their songs, "Sleep on the Floor," the first song from the band's second of three albums, has hit especially close to home during quarantine. Everything about it makes me want to pack my car, go on a cross country road trip, and lay under the stars with my best friends — all things I'm looking forward to doing after quarantine.
About the Writer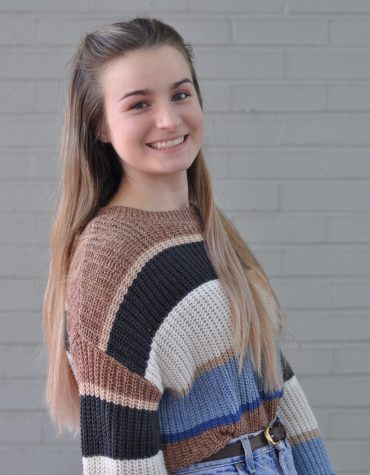 Lily Wobbe, Assignment Editor
Lily Wobbe is a junior and an assignment editor for On The Record. When she isn't drafting her next politics-related story or checking the news, you...