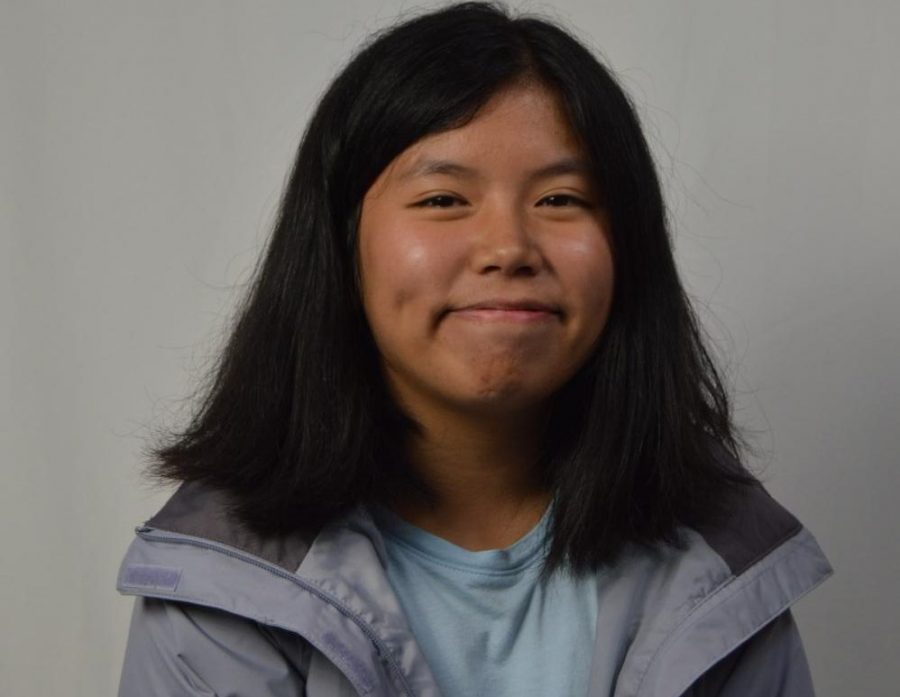 Mia Breitenstein
Hey everyone, this is Whitney Nguyen. I'm a writing mentor for On the Record and I'll be supplying you guys with the tunes this week! It's quite challenging for me to assign one definitive label for what music is; it's a symphony of sounds, an epiphany of emotions, a language of lyrics. However music is defined for you, it's something that exists within every crack and crevice of our human existence. The songs I've chosen today are some of the few that have allowed me to confront what it's like to be human. I hope that whoever's listening to them can learn to relate to them, vibe to them, laugh to them, dance to them, cry to them, scream to them — however it makes you feel, feel it! With that being said, I hope you enjoy this week's Music Monday. *Drum Roll* 
Growing Pains by Alessia Cara 
First up is "Growing Pains" by Alessia Cara. I can already hear my friends sighing in the background. If there's anything that you need to know about me, it's that "Growing Pains" is the quintessential anthem of my 16 years of living. It's my all-time favorite song by my all-time favorite artist! This song encapsulates the jumble of feelings and emotions that come with growing up, particularly uncertainty and unpreparedness. The queen herself geniusly orchestrates through her lyrics and sounds what most of us, if not all of us, have felt as we edge near the cusp of adulthood. Warning: you will start sobbing at the 2 minute and 30 seconds mark. 
Homesick by Will Jay 
As someone who's reluctant and frightened by change, I've started to come to terms that things are already changing around me and inside of me as I refuse it. I'm a junior preparing to take the ACT and trying to figure out what college I want to go to, all while processing the fact that I'll be 17 in a couple of weeks. Our basement is going through renovation, my friends are able to drive, and I'm no longer at my mother's hips. Change is happening, and while I feel homesick, I'm also terrifyingly excited for it. 
Streetcar by Daniel Caesar 
We've all heard the phrase, "it's about the journey, not the destination." Although this has been ingrained in my brain, I still forget to fully process it sometimes. I'm impatient and eager to just reach my destination that I blur out the journey altogether. I'm working on it, I pinky promise. It's essential to take a step back and look at all the streetlights, each one marking how far you've come and each one providing more light for you to walk farther. 
Rose by Jereena Montemayor 
There's no profound meaning for why I love this song, I just do! It's such a light, delicate song that soothes me when I've had a long day. I love to just lay back on the wet grass at night and close my eyes to this song as it eases the tension from my body. Montemayor's voice is just *chef's kiss.* If you haven't listened to her before, this is a good introduction to her. 
Stupid Deep by Jon Bellion 
We're going emo again. Jon Bellion is known for his meaningful lyrics and creative, experimental sound.When he sings "What if who I hoped to be was always me? And the love I fought to feel was always free? What if all the things I've done were just attempts at earning love, cause the hole inside my heart is stupid deep," you know your girl was crying. Do I even need to say anything else? Go listen. 
Smile by Leven Kali 
With all the overwhelming and negative news we've been receiving lately, I figured I should insert a laid-back, feel-good song. It's just a fun, little song that you can turn on and vibe to or maybe even dance if you're feeling extra joyful. I hope you'll be smiling by the end of it. 
Party With My Friends by MKTO 
Okay, so when I first saw MKTO, I was so certain I was looking at Joey Parker and Dustin aka "The Funk" from the movie "Another Cinderella Story." You can't tell me they don't look similar. Anyways, here's another feel-good song. This is the type of song where you're sticking your head out of the car window while you and your friends scream the lyrics down the neighborhood streets like a bunch of crazies. It captures the recklessness and freedom of being a teenager, someone that's able to make mistakes and just have fun with it. 
Yours by SG Lewis 
I discovered this song through watching a video of Sean Lew performing his choreography to it. I was in absolute awe of his movement and of his mind that I didn't even hear the song at first. It was like his body controlled the music. After watching the video over a hundred times (I kid you not), I finally took the time to seek out the song without any dancing, just the music. I sat on my wrinkly sheets with the air conditioner on high and my earbuds fastened tight in my ears and just listened. This is a song that you need to be alone with to value its details. 
Alewife by Clairo 
Of course, I got to include my girl Clairo. With her soft angelic voice and vulnerably raw lyrics, she's someone that can easily soothe any aching heart. Although this song isn't my favorite from her, it's extremely special to me because of what she's singing about. For anyone who's considered suicide or have attempted it before, I implore you to listen to this song. As someone who's been through her own mental encounters, this song felt relieving. It made me feel even more appreciative of the friendships that I have in my corner every single day. For anyone who's struggling out there, you're not alone and you are very loved.