Food Review: El Camino
Words by Melissa Scianimanico
November 18, 2015
Hang on for a minute...we're trying to find some more stories you might like.
Upon entering El Camino on Bardstown road, the trendy space, high tempo music and brightly colored decor completely elevate your mood. Energy buzzes through the restaurant and evokes an exciting Cali-Mexican vibe.
The space is filled with vibrant murals and dazzling decor; skulls and skeletons adorn the bar and twinkling star-like lights dangle from the ceiling. The outside patio is functional and fun, ideal for a lively night with friends. Its perimeter is enhanced by bright tiki lights that illuminate the space, making El Camino the perfect place for a late night bite. Diners can eat, talk, and enjoy until 2 a.m. every night of the week; they can also indulge in free  roasted pig tacos on Monday nights after 10 p.m.
High levels of culinary expertise and years of tutelage have allowed El Camino's chefs to create an amazing menu. The cuisine — based on the ever compatible fusion of Californian surf culture and traditional Mexican taste — is cooked by talented chef Brian Enyart and his meticulous kitchen crew.
An evening meal from El Camino's dinner menu can be started with tasty appetizers which include items like chips paired with guacamole and a variety of tangy salsas for $4 that cause your taste buds to sizzle with onion as the crunch of fresh pepper bursts in your mouth. Then there are the savory entrees, primarily, the medley of handmade corn tortilla tacos. The tacos range from $3 to $4 and are perfectly sized to allow you to try more than one. When the waiter brings them over, the smell of spices fills your lungs and heat radiates around the table. One of El Camino's most talked-about entrees, the Baja taco, is topped with a crispy piece of battered Pacifico catfish, sprinkled with crunchy cabbage slaw, and accented with a zippy blast of crema and arbol salsa $3.50. The fish was well seasoned and fresh due to El Camino's insistence on local, hormone-free, sustainable meats and fish.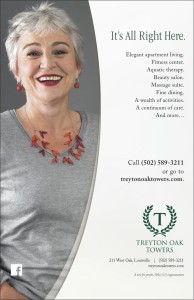 The perfect way to end a festive night filled with artful dishes and mind-blowing tacos is to try one of El Camino's delectable desserts. The flan was unforgettably delightful. While flan can often be too jelly-like, El Camino delivered a perfect balance between dense and creamy. The dish was drizzled in mouth-watering caramel, sweet enough to make your teeth hurt, and surrounded by plump, raw raspberries. The only thing better than the taste is maybe the smell that lingers long after the bowl has been licked clean.
In addition to the delicious food, El Camino hosts an amazing staff. Waiters and waitresses are pleasant and welcoming, seating you immediately and offering a menu. Service was quick with food being served about 10 minutes after the order was taken, allowing you to make it to a late night movie or party just on time.
Words By: Melissa Scianimanico
Hours: Monday-Thursday 5 p.m.-2 a.m., Friday-Sunday 10 a.m.-2 a.m.
Address: 1314 Bardstown Rd, Louisville KY 40204
Phone number: 502.454.5417
Website: Elfreakingcamino.com