Food Review: El Molcajete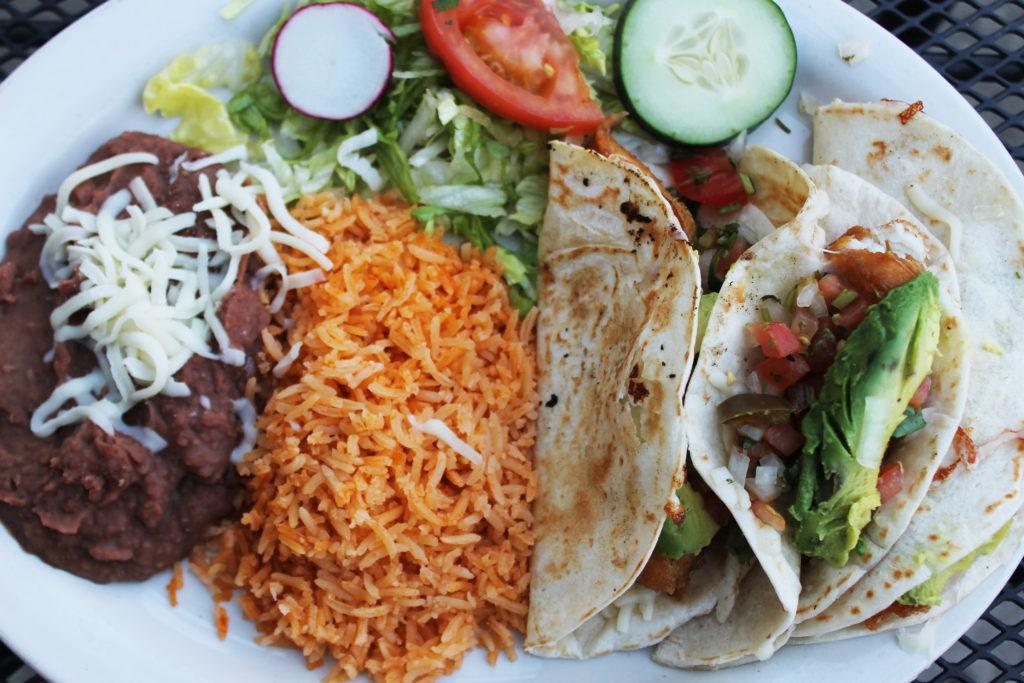 Words by Lucy Calderon
January 4, 2017
As I approached El Molcajete on S 4th Street, the smell of cigarette smoke filled my nose and the feeling of uncertainty washed over me. Three men were sleeping on the sidewalk just across the street in front of a homeless shelter. The restaurant itself did not look very inviting, but as a self-proclaimed 'foodie' and devout follower of "Diners, Drive-Ins, and Dives," I tried to remain open-minded and optimistic in the hopes that I might discover Louisville's next great hidden eatery.
El Molcajete is small and cozy with few places tosit. I obeyed the "Please Seat Yourself" sign and claimed a booth.  My server came over immediately to take my drink order. She returned moments later with my water and complimentary chips and salsa, which is always a plus for me.
For my first course, I ordered the guacamole ($4.50). It looked fresh and colorful, bright green with diced tomatoes and onions. Unfortunately, the flavor did not match its appearance, as it was bland and unmemorable. I would recommend adding more salt and pepper, two basic seasonings that go a long way, or maybe some tabasco sauce for an extra kick.
Then I ordered the Fish Tacos ($9.99), which came out fairly quick. Their appearance was truly appetizing. The tacos were topped with pico de gallo and fresh avocado, plated with a side of refried beans and rice. The breading surrounding the fish was extremely crispy, just how it should be. As I took a few more bites, however, I noticed that there was much more breading than fish. I was, again, disappointed. The refried beans tasted delicious but should have been hotter. Meanwhile, the rice had a perfect texture, not too soft and not too hard, but it was room temperature and lacking in the flavor one would expect from a Latin restaurant.
Determined to find an excellent dish, I tasted my dining partner's chicken tacos ($2.75) that came on a plate of three. They were beautifully set up on corn tortillas. The tortillas were delicious, but the chicken breast was dry and more suited for someone who was watching their salt intake rather than a lover of Mexican foods. I took another chance and nibbled on the chicken quesadilla ($8), which ended up being the tastiest of all of the items that I tried. It was warm and bursting with zesty flavor. It could have used a little more chicken, but by that time I was content to taste some seasoning.
I noticed that the patrons around me seemed to know the waitress. They were not bothered by the dirty tables and half-eaten dishes placed on the tall bar counter that might have been intended for customers. Flies swarmed my food, which was annoying and very unpleasant. Leaving El Molcajete, the restaurant sadly did not meet my expectations.
Hours: 10AM – 10PM every day
Address: 2932 S 4th St, Louisville, KY 40208
Deliver: N/A
Phone: (502) 638-0300