Music Monday #4: Patrick Harper
Listen along to senior Patrick Harper's playlist as he shares his favorite music that is just as exciting and colorful as he is.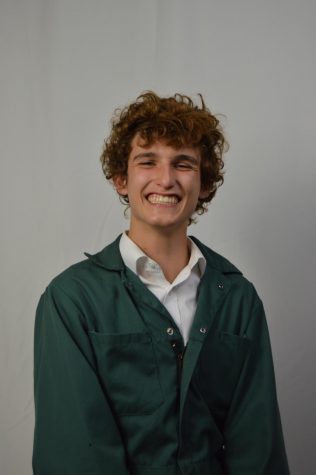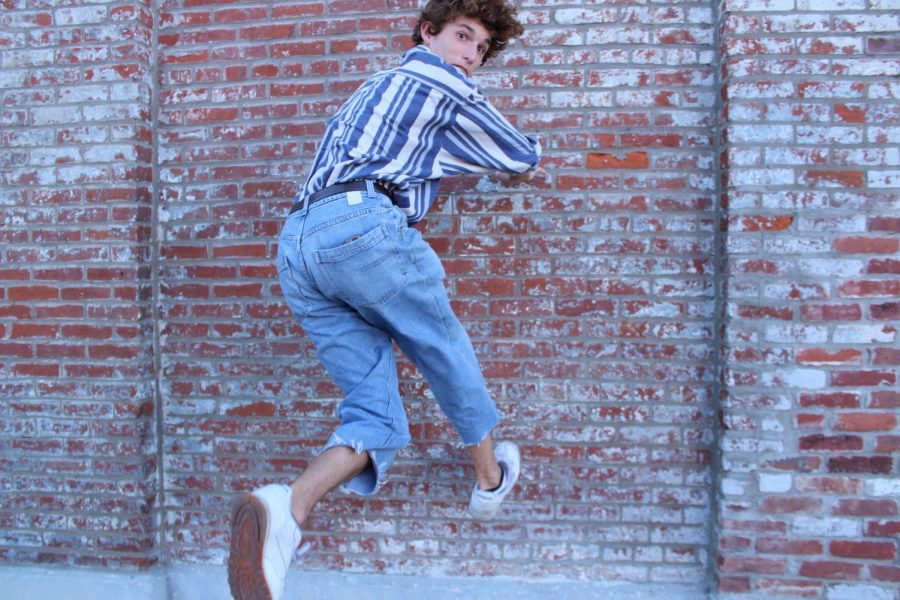 Are you ready for an adventure? I'm Patrick Harper, and I am so excited to share with you a few of my favorite songs. I hope these tunes will make you feel something, give you moments that you'll remember, because they have for me. 
Keep reading for some killer song recommendations, if I do say so myself. 
"Brazil" by Declan Mckenna 
My best friend showed me this first tune and when I say we danced all night in my kitchen to this song, we danced all night. Blending a unique sound with politically charged lyrics, Declan Mckenna is one of those artists who makes you wanna dance up the walls, and also an artist who makes you want to learn about the current political climate. "Brazil," in contrast with its groovy tunes, speaks of the current inequality Brazilian citizens face today. This pattern is found throughout Mckenna's musical library; this artist often combines important political messages to raise awareness to these injustices through his lyrics. Mckenna is stationed in London and has an upcoming album set to release in May. 
"California Friends" by The Regrettes 
I am not sure where I would be, or who I would be, without this next band. The Regrettes, an American rock band stationed in Los Angeles, has given us some of the best songs of this generation. The Regrettes blend rockin' beats with high energy, infecting you with the need to dance and shout their lyrics at top volume. "California Friends," not only is one of those killer tunes, but its contagious essence immediately makes you wanna jump off the walls. Their most recent album, "How Do You Love?," was released in 2019. If you're looking for some songs to dance all night to, just hit the play button on this entire album. 
"Take Care" by Beach House 
The first time I heard this song was at a red stop light. The light casted the car in my favorite shade of red and as it played, I noticed the beauty of suburban streets. The simple melody of "Take Care" is what drives this song to the top of my playlist. Beach House, a duo from Maryland, transports each of its listeners to a special place, full of calm vibes. Save these for those late night car rides, and make sure to roll your windows down with this one. 
"Church" by Aly & AJ 
I know what you're thinking: "Patrick, weren't Aly and AJ relevant like seven years ago?" Well, you could not be more wrong. Aly and AJ, since their comeback in 2018, have released some powerful and charged anthems that have shaken the world, specifically mine. "Church" blends the two voices of these sisters into a beautifully rich duet that transforms your ears into vessels of gold. Aly and AJ have matured their sound over the recent years to reflect the complexity of growing up, experiencing life through successes and failures. 
"Guilty Conscience" by 070 Shake 
I am not ashamed to say that the first time I ever listened to "Guilty Conscience," I cried. You bet I did. This song combines its powerful lyrics with a unique beat that transforms your surroundings. "Guilty Conscience" not only takes you somewhere with its exceptional beat, but with its beautifully crafted lyrics. Danielle Balbuena, also known as 070 Shake, is an American hip-hop artist stationed in New Jersey and released her first album this year. 
"Wild" by The Japanese House 
Save this one. I'm telling you. Save it for that one moment when you're with the person in your life that makes you happiest and you're in the car, racing those lampposts lining that highway, and you feel like driving all night. "Wild" comes off of The Japanese House's first and only album, "Good at Falling," which blends insightful lyrics with beats that transcend reality. Stationed in England, The Japanese House consists of just one artist: Amber Bain. Bain does it all, including the vocals, guitar, keyboard, and synthesizer, and has released one album, as well as several singles in the past years. 
"Ivy" by Frank Ocean 
This playlist takes a chiller tone with this next selection. Save this one for a rainy car ride or just when you gotta cry. We all got to sometimes. Frank Ocean opens up with you in "Ivy," relating the complexity of moving on from a heartbreak with his personal stories. "Ivy" speaks of the growth associated with a heartbreak. The poetic language found in this song speaks to people, speaks to anyone who has ever felt alone. Frank Ocean continues this authentic theme in his third album, "blond," and explores new areas where no artist has ever been before.  
"Ms" by alt-J 
It's midnight. You and your friends are swimming underneath the full moon and the stars. It's warm outside and you could live in this moment forever. You're floating and watching the stars fall around you. This is the feeling "Ms" emits. There's nothing like this song; it transports you to another planet, full of purple trees and pink grass. Alt-J combines brilliant, unique musical instruments and sounds to create truly transcendent tunes. This English indie rock band got its start in 2012 with their first album, "An Awesome Wave," and it's been all uphill from there. 
"Angela" by The Lumineers 
To finish out this playlist, here's one song that has been with me through all of high school. The Lumineers, my all time favorite band, tells beautiful, heart wrenching stories of complex relationships through three full length albums. Each song tells you a different story, full of love, heartbreak, loneliness, and hope. "Angela" tells the story of running away and not looking back. It tells the story of friendship and the bittersweet journey of a lost love. Save this one for a roadtrip with the people you love most. It's strange to think of my life before The Lumineers, their songs have taught me valuable lessons and their stories have transformed the way I look at the world. 
I hope I've given you at least one song to listen to on those late night drives or early morning escapades. Just remember that music feeds the soul! We live in a time where there's so much music being created everyday. Each day, thousands of songs are added to our libraries. Don't stop looking for those songs that make you feel something, give you moments you'll never forget, and challenge the way you look at the world. Good luck out there, and spread music like crazy. 
About the Contributor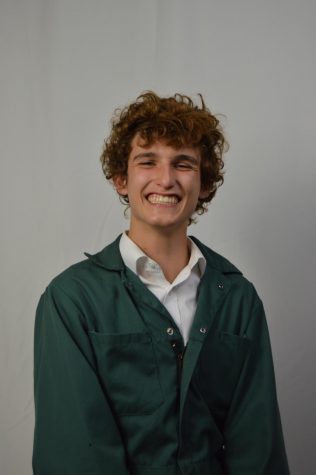 Patrick Harper, Assignment Editor
Patrick Harper is a senior Assignment Editor and designer for On the Record. He's focused on creating bold spreads with lots of colors and exciting visuals!...