Music Monday #11: John Woodhouse
Sophomore Writer John Woodhouse shows us some of his favorite tunes from the past few weeks. Listen along on our Spotify playlist!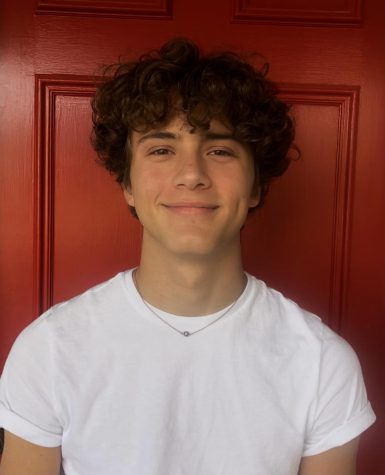 More stories from John Woodhouse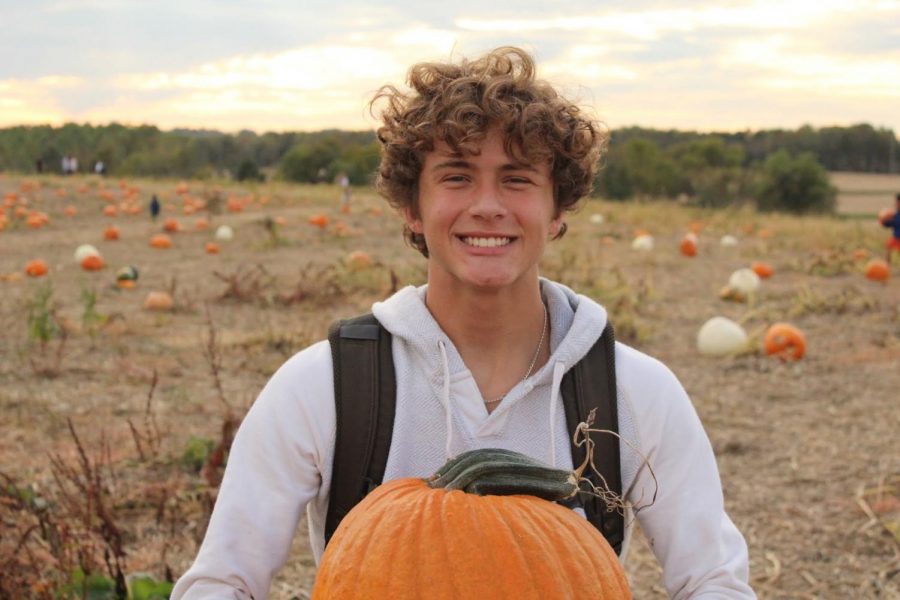 To ask me what my favorite songs are, is like telling a parent to pick their favorite kid. All day everyday I've constantly got music playing, whether it be out loud, or up there in my head. When it comes to tunes, I can't even decide on my favorite genre. I've got love for any and every kind of music out there. I can have a dance party to 80's hits, vibe out to indie jams, and sit back and relax to some jazz. But for this list, I've gathered some of my all time favorite songs across all genres, and I even threw in some new hits I've been enjoying. So sit back, relax, and enter the world of my music— John's Jams, if you would.
"Checkmate" By Conan Gray
I first discovered Conan Gray in early 2016. Before he was topping charts and amassing millions of streams, he was a youtube vlogger based out of Georgetown, Texas. Since then, Conan has grown not just as an artist, but as a person as well. That's made clear in this hit off of his debut album, "Kid Krow." Each song tells a story, and this one's plot is abundantly clear. This song makes me feel like I'm on top of the world, and I can't help but rock out every time I play it. Gray's lyrics are incredibly clever and the seamless references he weaves into each song only add to the appeal.
"Dead to Me" By Kali Uchis
If there's a song that can flip my mood completely, it's this one. Uchis perfectly conveys the feeling of being over somebody toxic in your life. Now whether or not I'm actually feeling those things is another discussion. But nevertheless, this song puts me in that "Own It" headspace. Uchis's incredible voice makes this track that much better. This one is a complete 11/10
"Life In The City" By The Lumineers
When my sister first introduced me to The Lumineers a few years back, I naively dismissed them as just another indie group. But as I've gotten older, I've realized just how powerful their songs really are. And with this song off of their latest album, "III," I'm set in my love for the band. This track is incredibly emotional, and I've spent many days playing it over and over. If you're looking for a beautiful new song to either rock out, or shed a little tear to, this one's for you.
"Homemade Dynamite – REMIX" By Lorde, feat. Khalid, Post Malone, SZA
This song is off of one of my favorite albums of all time, Lorde's sophomore, "Melodrama." This is the last song on the album, and god does Lorde end with a bang. This star-studded track is so easy to party to. It stands out as an upbeat banger on a relatively heavy, emotional album. I lose my mind in the best possible way every time I hear this one.
"Sin Wagon" By Dixie Chicks
I might now advertise it, but I'm kind of a suck for country music. And I'm an even bigger sucker for Dixie Chicks. This powerful trio of country/bluegrass/folk women have such a way with words. They've produced emotional ballads and kick-off-your-shoes hits alike. For Sin Wagon, it's definitely more of the latter. The Dixie Chicks have never been afraid of speaking their mind, no matter how controversial. This song is a direct shot taken at the stereotype that women, specifically in country music, have to act any certain way. Besides the lyrics though, this song's instrumentals alone force me to get up and dance.
"Art Class" By Beabadoobee
I played this song almost everyday for months, along with the rest of the rest of the London-based singer's EP, "Patched Up." This song is a love letter of sorts directly to Bea's crush. Bea's angelic voice and adorable lyrics have a way of drawing on those butterfly-in-the-stomach feelings, and increasing them tenfold. I've thought that this song is the cutest for a while now, and I can't ask you to listen more.
"Horchata" By Vampire Weekend
Vampire Weekend is my favorite band of all time, without a doubt. I was only two years old when the group was founded in 2006. I was raised on their big hits, "A-Punk" and "Holiday." When I used to play percussion instruments with a group, I even performed some of their songs. So around two years ago, I did a deep dive into their discography, and I instantly fell in love with this song. Horchata is the lead-off track from the group's 2010 album "Contra." It's upbeat and fun and so easy to dance to. Ezra Koenig's voice is something of a gift. The album also happens to be my favorite ever. With songs like "I Think You're a Contra" and "Cousins," there's no skips here. If I could suggest anything on this playlist, it'd have to be this one.
"Can I Call You Tonight?" By Dayglow
A friend who happens to be on staff for On The Record suggested that I listen to this one, and I couldn't be more grateful. This song makes me want to ride out in the summertime, if that makes sense. Dayglow is the stage name for singer and producer, Sloan Struble. This song is simply put, a good listen. It's been my theme some more days than I can count, I can't recommend it enough.
"Physical" By Dua Lipa
This one is very new for me, and kind of a guilty pleasure. I've never been a listener of the England based singer before, but while looking for a new listen one day, I stumbled upon this one. Lipa takes major inspiration from 80's hits for her 2020 album, "Future Nostalgia," and this song is a direct reflection of that. I've spent a lot of quarantine blasting this song as a kind of instant mood booster. This song is a get up on your feet song, and dance like nobody's watching.
"Here You Come Again" By Dolly Parton
To leave off, I give you the one and only, Dolly Parton. It might seem out of left field for me, but I'm one hundred percent a Dolly fan. This 1977 hit was one of the early country-pop crossovers, and it did it flawlessly. Even though she sings about a frustrating moment for herself, yo'd never be able to tell. Parton's classic country voice on this song is really something else, and I can't help but smile when I hear it. I fell in love with this song last summer, and it always reminds me of a long hot summer day. This song will always have a special place in my heart and constantly reminds me, I love me some Dolly.
I hope you've gotten a glimpse at some of my favorite songs, both old and new. These are just a few of the songs that not only remind me of a certain part of my life, but shaped some parts too. The songs that I listen to mean more to me than I can even describe. These songs have helped make me who I am today. Music is a powerful tool for knowing who we are as a people, what we value, and the stories that we want to tell. These songs are just a part of my story, I know that I've got countless other songs to listen to and playlists to make.
ROCK ON!!!!!
About the Writer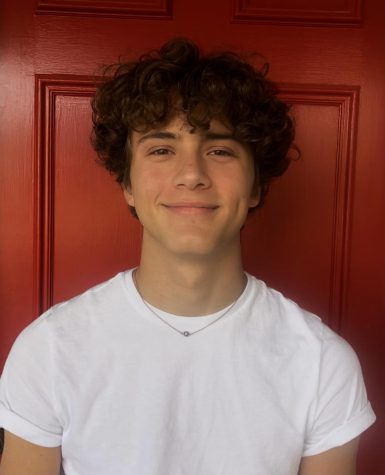 John Woodhouse, Writing Mentor
John Woodhouse is a junior writer for On The Record. He loves writing and collaborating ideas with his staff mates. Next to writing, his passions include...