Music Monday #13: Justin Price
Writer Justin Price shares a playlist of his favorite songs right now. Listen as he explains their significance.
More stories from Justin Price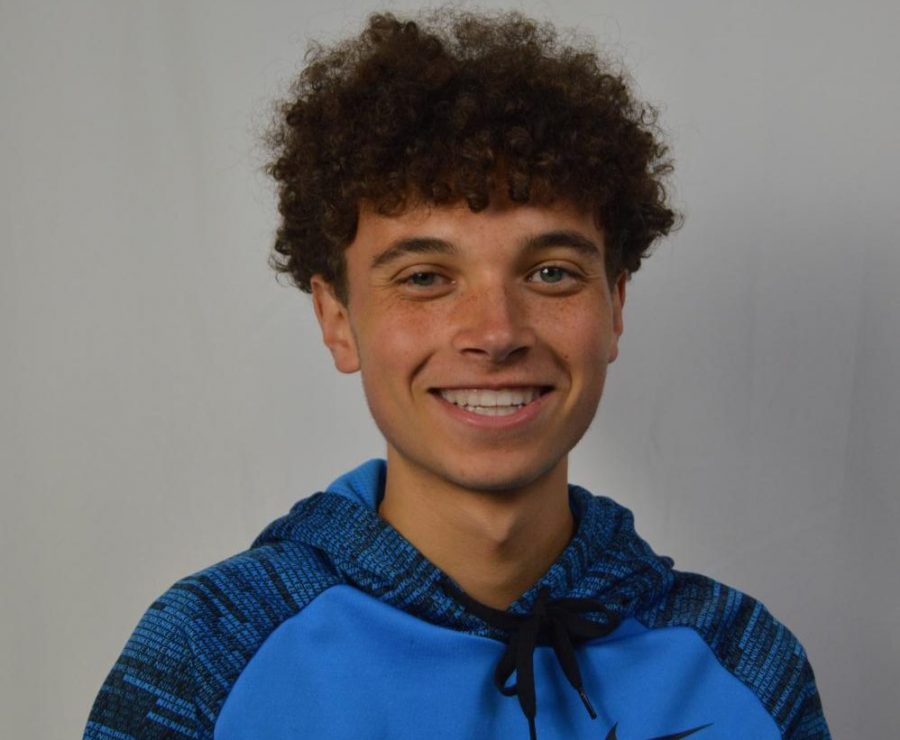 "It's the Falling in Love" by Michael Jackson
Michael Jackson was my first favorite musician. Whether it be dressing up as a zombie from the "Thriller" music video for Halloween or attempting to perfect the moonwalk, his music has always been a big part of my life. Although any of his albums can instantly put me in a good mood, there is something about "Off The Wall," released in 1979, that I especially connect with. This song, in particular, is one of my favorites from the album. The blend of soul and funk along with the lyrics expressing the complexities of falling in love create something that is truly beautiful. 
"It's Gonna be Lonely" by Prince
This is one of those songs that makes me nostalgic for a time I've never lived in. The song is the final track on Prince's self-titled album and it is the perfect ending. It is noticeably slower than some of the album's more upbeat tracks resulting in a ballad that describes the feelings of losing someone you love. One of my favorite parts about this song is the emotion that comes through Prince's voice especially towards the end of the song when he sings, "Without you by my side, don't you know that I could die, baby?"
"Palace/Curse" by The Internet (feat. Steve Lacy and Tyler, The Creator)
The Internet is one of my favorite groups. The band originates in Los Angeles and is known for songs that often combine elements of hip hop, jazz, R&B, and funk. I remember first discovering them in 2015 when they released their Grammy-nominated album "Ego Death." For months, I replayed the album as it quickly became one of my favorites. "Palace/Curse" is just pure fun to listen to. It has a nice, chill vibe to it that I always seem to be in the mood for.  
"Complexion (A Zulu Love)" by Kendrick Lamar
Kendrick Lamar, a rapper from Compton, California, established himself as a true lyrical genius with the release of "To Pimp A Butterfly" in 2015. The album plays out like a short film, one that I seem to get lost in each time I listen. Lamar interweaves political messages with storytelling all backed by amazing instrumentals. This song discusses issues of beauty standards in society, particularly those related to colorism. I think the meaning connected to the song is something that really continues to draw me back in each time I listen.  
"Green Eyes" by Erykah Badu
This song is unlike any I have ever heard. Although I had already been a fan of Erykah Badu's, I first discovered this song through the Tiny Desk series produced by NPR. The 10-minute track originally released on Badu's album "Mama's Gun" is a journey in itself. It gradually transitions over the course of the song, transforming from a style reminiscent of Nina Simone into the Neo-soul sound that Badu is synonymous with. She sings of the emotions felt in a relationship: the love, the pain, and eventually the growth. The song is definitely an experience to listen to — there is something about the key change around the 7:10 mark that especially gives me chills. 
"Sundress" by A$AP Rocky
Everyone seems to have that specific song — or multiple — in their playlist that always reminds them of summer. For me, this is that song. At first, I wasn't exactly sure how I felt about it. It was something much different from his usual style, however, it quickly grew on me. The non-rap influence of the song is apparent and has a sound quite similar to that of indie band Tame Impala. (This is probably due to the fact that the song sampled the band's 2010 track "Why Won't You Make Up Your Mind"). 
"Lava Lamp" by Thundercat
Thundercat is a musician from L.A. well-known for creating songs that seem straight from the 70s era of funk. In "Lava Lamp," he takes a departure from his usual groovy basslines, replacing them with a more mellow sound. I can never really tell if this song makes me happy or sad. I think that's probably what makes it so addicting. His wailing vocals pleading to his lover, "Don't leave me out here to die" result in a song that is simply haunting.
"All Along The Watchtower" (Live) by Jimi Hendrix
I love the live versions of songs. I can't get enough of the excitement that always seems to come through when listening to them. To me, they're the next best thing to getting to experience music at a concert. This rendition of "All Along the Watchtower" is one of my favorites by Hendrix. The rawness of the song coupled with his masterful guitar playing really adds to the appeal for me. I have probably spent hours sitting in my room with my own guitar attempting to replicate the solos (usually to no avail.) This is one track that I always make sure to turn up when it comes on.
"Planets of the Universe" (Early Demo, 2004 Remaster) by Fleetwood Mac
Fleetwood Mac will always be one of my favorite bands. Their songs have long been the soundtrack of car rides with my mom and early Sunday mornings. This song is a demo that was released on an extended version of the group's 1977 hit album "Rumours." Stevie Nicks, frontwoman of the group, sings of the trials and tribulations of a relationship accompanied by the solemn sounds of a guitar. "Planets of the Universe" has that dreamy feel that has set the tone of a lot of their other songs. 
"ATLiens" by Outkast
Atlanta is one of my family's favorite cities. For years, we have made it part of our tradition to stop in for at least one night on our way down to Florida each summer. Outkast is a rap duo from the city who is credited with being some of the pioneers of the southern rap style. The futuristic sounds of this song are so unique and really give off that sort of extraterrestrial vibe. Every time I listen to this song, it reminds me of those night rides through the city with the windows down feeling the summer air. 
Leave a Comment
On The Record relies completely on sponsorships, advertisements and donations to produce and distribute each issue. Please consider donating to our cause, and helping the student journalists of OTR amplify youth voices for years to come.