Music Monday #15: Jessica Carney-Perks
Jessica, part of OTR's marketing team, shares a playlist of her favorite songs to get you through your Monday.
More stories from Jessica Carney-Perks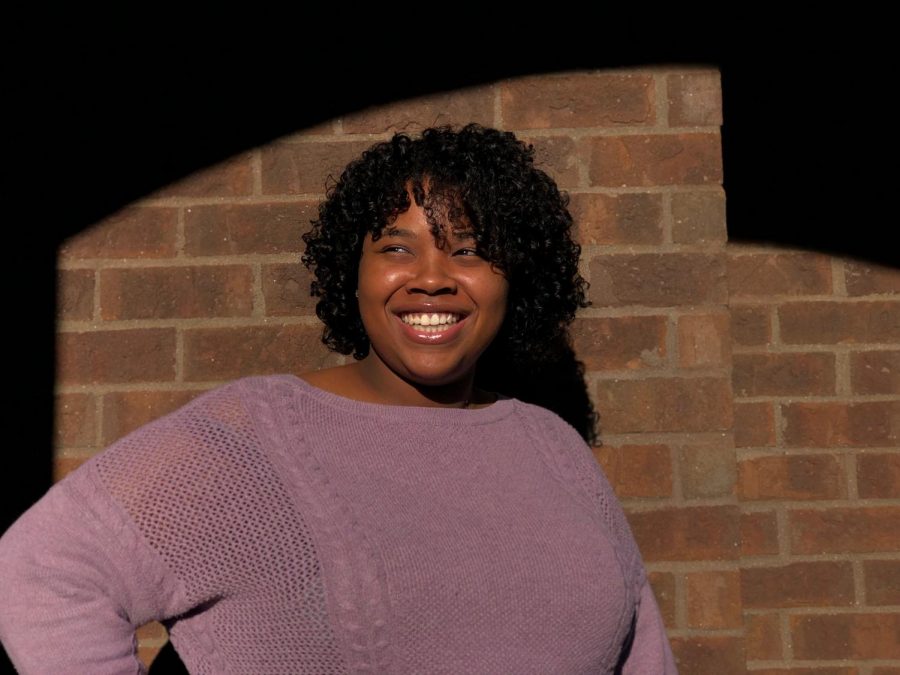 My music taste can not be defined or condensed within one single playlist. My palette is infused with Lauryn Hill R&B, Raphael Saadik neo-soul, The Legendary Clark Sisters gospel, and Tori Kelly pop. Sometimes if I'm feeling a soundtrack from a movie, I'll pull out shazam faster than I can type. This playlist is about growth and change which is promising during this time. Whether we enjoy being human or not, we have to admit our limits. This includes songs that are somber and melancholy as well as uplifting and spiritual — none of which are meant for everyone. For me, these songs can't be explained with perfect syntax or confined in text that sends a chill through your spine. So, take a listen and judge for yourself.
"Sundays" (feat. LOONY) by Jon Vinyl
Jon Vinyl is one of those untapped treasures that I found after I ran out of skips on a random playlist and landed on him. The aesthetic of each single cover with a monochromatic palette thrives a sense of unity in sound. This single is a weekly necessity because the week can be hectic with school to work to friends to family and whatever else I decide to fill it with. However, the energies collected from the week seem to reset on Sunday. Instead of it being a day of rest, a day of last minute work, or even praise, it is a day that seems optional. Optional in how I spend it, lying in bed or watching the last season of "Grace and Frankie." Sundays allow me to regroup in state of mind and heart. Sundays allow me to strategize what energy I want to exude. This song just makes me want to breathe and take a deep breath. A breath in appreciation of what days I've been given and a breath out of the negativity I endured during the week. 
"Smile" by Janelle Monáe
First of all, Janelle is a QUEEN. She serves looks, power, and eccentric melanin vibes. The song originally written and performed by legend Nat King Cole sparks motivation and gratitude as no journey will be easy, but it can be survived. Patience in every journey is a necessity of growth and faith. Monáe adapts Cole's version with a richer, somber tone that makes me want to close my eyes and just imagine. Imagine what I hope my reality will become and awaken to what may be my tomorrow. If you know me, smiling is a part of my nature — whenever I'm not laughing. Smiling creates a sense of joy for me that translates to the next person as happiness. I have the power to brighten someone else's day with that smile. With tears, I can't help or make anyone understand my journey, so smiling gives that much of a reason to push through because crying gets me nowhere. That might sound quite toxic to my mental and emotional health, but smiling is my method of coping. This song isn't meant to be dark, but honestly it's just one of those songs I imagine my black fairy godmother singing to me. I'd listen with no shame or resistance.
"Private Party" by India.Arie
I've had a love for India Arie since I heard "I Am Not My Hair" ft. Akon. Let me just say that was a message I was unprepared for. This song is upbeat and urks a shoulder shimmy because it praises personal growth that everyone may not see or understand. That shimmy is a celebration of what I've become. India Arie always finds a way to radiate energy of natural power and glory. She knows how to tackle insecurities, complexion, self worth, and hair within one album with such poise and grace. This song congratulates growth from the inside that can be seen in a reflection. The power of having this "private party" is becoming comfortable with myself and admitting my shortcomings as a person. And I embrace those vibes with open arms. 
"Masterpiece (Mona Lisa)" by Jazmine Sullivan
The vocals and the build up in this song sound like an anthem, one of many Jazmine Sullivan's songs will do that to you. I've been to many schools in my academic history and based on a word from a friend, they were "diverse, but not integrated." In those settings, struggle becomes a stereotype you do not want to portray. We are works of art in our own right, but it's up to the individual to display it. I have learned that beauty changes and can never be perfected, so why follow a standard. The earlier I accepted that, the sooner I valued and appreciated my time and how I spent it I valued my spirit and my voice. I may overshare, but I'm not just in the space, I'm part of it.
"There Will Be Sunshine" by Snoh Aalegra
I knew Snoh Aalegra would be a favorite when she said she met Prince at a donut shop in Kentucky. She met the ONE. The ONLY. PRINCE. And she met him In Kentucky of all places — this is a blessed experience I like to imagine. Snoh's vibe and energy is so classic and timeless. She develops emotion without doing dramatic runs, loud belting, or half singing. The girl sets the tone. This song projects that the end result will lead to true happiness and the journey will be worth it in the end. A vision of majestic chaos and rasp that will later soothe in time. However, when do you know it's over? While that marinates, I admire the spiritual chanting and rhythmic clapping that make me feel like I'm ascending and floating. The answer to that question is no longer my worry, but a wonder of what could follow and if I'm ready for it.
"Weary" by Solange
Solange created her own sound and a nostalgia separate from her sister, Beyoncé. Too often, she stood in the shadows of Beyoncé's mainstream success, but with her debut album, "A Seat at the Table," she revealed an essence that could not be compared. This song just makes me want to sway and oil my twists. She questions this idea of what a woman can do and her role next to male counterparts. As a woman, I am not only trying to make a place in the world, but "face the world." Sometimes, facing the world means taking a break and reflecting. This song gives me a reason to reflect. I love her energy and how unparalleled it is. She found a sense of identity in being different, and revitalized the sound of being a young, black woman.
"Don't Chase" by Arin Ray
I slid past one of Ray's acoustic performances on my Instagram explore page and was in love with the set. I went to YouTube and listened to him perform and I immediately knew what to do. I downloaded his album "Platinum Fire" and had his voice on repeat for a good week. This song recognizes the change in relationships and how we adapt to those changes. Whether it be romantic, familial, or platonic relationships, sometimes, feelings change and so do people. I have learned that letting go is sometimes more important than holding on. As I've grown up and lost a reason to care for toxic people and their comments, I realized I wasn't holding everyone accountable for their actions. I was making excuses out of love, fear of losing a best friend, and fear of straining family ties. The worry was worth neither my time nor my energy. I don't chase people that don't reciprocate that same energy. The violin that comes through at the end escalates this tension and breaks through any prior feelings of aggression or pain.
"Lifeboats (Freestyle)" by Jorja Smith
Jorja is a British gem that found herself in one of my recommended playlists, and I'm glad she did. She sings with earthy composition and a soulful edge that makes her sound intricate and promising. The freestyle crafts the narrative that there is no guarantee that we will float and succeed. As part of being human, you will swim, sink, and even drink some nasty water, but succumbing to drowning is my choice. I think that what many of us trouble ourselves with — living beyond our means to meet society's expectations. Truly being a hero or being successful is admitting you are human — human by your attempts, faults, and triumphs.
"Down" by Chloe x Halle
Chloe x Halle are a sister duo that has been on my radar since they acted in Tyler Perry's, "Meet the Browns." As singers, I've followed them since Disney Channel's Next Big Thing and to see them alongside Beyoncé is the award for being a proud STAN. This song epitomizes some of the curves of high school that no TV show can dramatize and no movie can make a musical. Sometimes with the workload of maintaining relationships with friends, family, and teachers or even just completing work can seem like a battle. This song admits a need for help and an outcry for rest. As part of being human, we lose sight of that helping hand and pride doesn't allow us to reach for it. This song feels like riding in a drop top or riding a bike through a neighborhood; it is an adrenaline rush at first, but it will slow back down.
"Regular People" (feat. Hamzaa and Lucky Daye) by Mahalia
Mahalia has a freeing and soothing discography. She magnifies the power of her alternative R&B/soul sound with these talented features. Hamzaa is a musical artist from London that adds soul and vulnerability to the piece. Lucky Daye is an exquisite vocalist from New Orleans that sweetens the tune. The voices in coalition bring perspective to the sound and message. Each verse is looking for different things from happiness, being unique, and setting yourself apart from expectation. However, every voice is just a regular person, everyone is simply human. If I want my ears blessed or I need to bring myself back, this is it.
View Comments (2)
On The Record relies completely on sponsorships, advertisements and donations to produce and distribute each issue. Please consider donating to our cause, and helping the student journalists of OTR amplify youth voices for years to come.