Forecastle For You
Everything you need to know about the headlining artists for the upcoming Forecastle festival on May 27-29.
Jack Harlow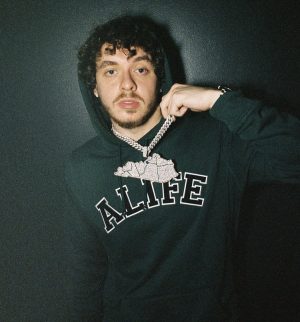 Jackman Thomas Harlow is a 24-year-old Louisville rapper who started making music in 2011. He went to Atherton High School and he represents Louisville in his music, social media, and his overall identity. In 2021, he was nominated for a Grammy and four Billboard music awards. His fame skyrocketed after his music video for the song, "What's Poppin," was released. The original video has accumulated over 150 million views on Youtube and the remix featuring DaBaby, Tory Lanez and Lil Wayne has over 200 million. If you like catchy rap with great production, Harlow's music is for you. He has continued to produce music with his latest single, "First Class" being released April 8th of this year.
"I learned about Jack Harlow because he went to my high school, Atherton. When I first heard his music I instantly knew he would be one of my favorite artists. His flow and beats are very catchy and his lyrics are very enjoyable."- Lucy Sanders (16)
3 Songs: Sylvia, Whats Poppin, and Way Out.
Porter Robinson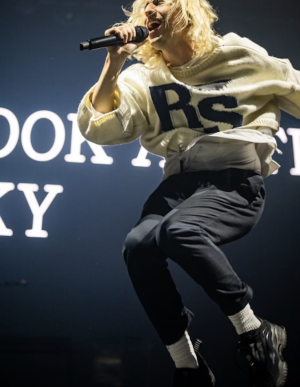 Porter Weston Robinson is a 29-year old musician/DJ born in Atlanta, GA. He began his music career in Chapel Hill, NC and over the years Robinson has been nominated for two Electronic Music Awards and one Grammy. He is self-taught and has been producing music since he was 12. He rose to fame when songs like "Shelter" and "Language" became top hits. If you enjoy calm and relaxing electronic music then you should give him a listen. His most recent work is his album Nurture, released on April 23, 2021.
"He's got some really interesting electronic music with elements of folk and ambient. I'd say check out Goodbye to a world, Something comforting, or anything off his album Nurture"- Deacon Glenn (15)
3 Songs: Goodbye to a world, Something comforting, Wind Tempos
Clairo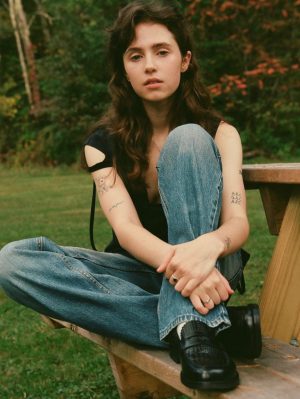 Claire Elizabeth Cottrill is a 23-year-old singer-songwriter born in Atlanta, GA and raised in Carlisle, MA. Cotrill began posting her music on the internet at 13, and has since grown to an incredibly high level. Her debut album, Immunity, brought the singer's music to the general public, with her song "Sophia," currently accumulating over 400 million streams on Spotify. Cotrill's latest album, Sling, achieved universal critical acclaim. Since her first viral "bedroom pop" videos, Cotrill has won one New Musical Express Award and has been nominated for another. If you enjoy emotional, relaxing and catchy music then you would like Clairo.
"Clairo is one of my favorite artists because of how she is able to connect her emotional experiences and musical talent. I can put her on as some background music while doing homework or I can put in my headphones and actually listen to the stories she tells. She finds ways to connect with her audience through universal experiences yet she makes them personal and meaningful at the same time!"- Stella Mastro (16)
3 Songs: Just For Today, Harbor, Alewife
Still Woozy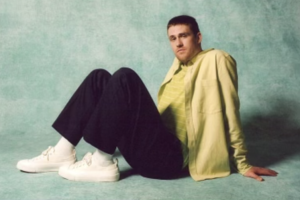 Sven Eric Gamsky is a 29-year-old American singer and songwriter from Oakland, CA. Gamsky started making bedroom pop music when he was 13. In 2011, Gamsky joined an alternative rock band called Feed Me Jack and went on to pursue his solo career in 2017, that year he released his first single, "Vacation," under the stage name Still Woozy. Gamsky's music is very chill and perfect to zone out to.
"I really enjoy Still Woozy's alternative sounds and unique way of using instruments. A ton of his music is also super catchy and memorable."- Bri Melton (22)
3 Songs: Goodie Bag, Habit and Lucy
Earl Sweatshirt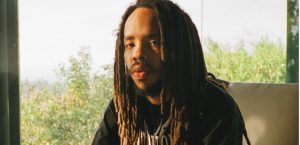 Thebe Neruda Kgositsile is a 28-year-old rapper, songwriter, and producer from Chicago, IL. He has been nominated for a BET hip-hop award and Grammy for his features on Frank Ocean's album Channel Orange. Kgositsile first started rapping in the seventh grade under the name Sly Tendencies where he made a small name for himself in the rap community. In 2009, he joined the rap group, Odd Future, with Tyler, the Creator. This grew his audience rapidly and he became an icon in the alternative hip hop scene. Kgositsile's music is very unique and you should definitely give it a try. 
"I like his music because it's very unique and different from other music from this time period. He is pioneering a new wave for rap music. His music is also very versatile." – Jack Barger (15)
3 Songs: The Mint, Azucar, and Woah
Coin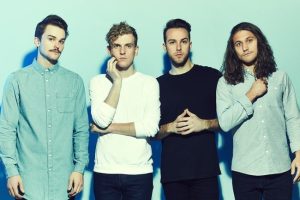 Coin is an American pop rock band formed in Nashville, TN. The band currently has three members, Chase Lawrence (lead vocals, synthesizers), Ryan Winnen (drums), and Joe Memmel (lead guitar, backing vocals). The group initially released their debut EP, Saturdays, in 2012 and subsequently the EP, 1992, in 2013. The group entered the  mainstream music sphere with their single, "Run" from their 2015 self-titled album. Coin's music is super catchy and is great to dance to. This group is continually on the rise in the pop rock community. 
"Coin is a recent addition to my favorite artists mainly because it makes me excited for summer. I didn't even know who coin was until after they came to Louisville, and my friend introduced me. Because of that I really resonate with these songs by driving down River Road with her and reminding me of my closest friends!"- Sachi Dronawat (16)
3 Songs: I want it all, Crash my Car, Malibu 1992
Wale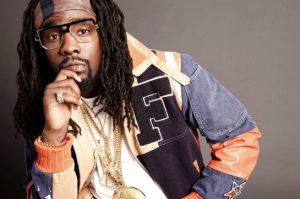 Olubowale Victor Akintimehin is a 37-year-old American rapper born in Washington D.C. His career shot to fame after his song "Dig Dug (Shake It)" blew up in 2005. In the years following, Akintimehin signed with producers such as Mark Ronson and Rick Ross. Akintimehim's style is heavily influenced by the "go-go" form of hip-hop, employing specific rhythmic patterns with deep roots in the funk genre. Akintimehin has collaborated with an array of mainstream artists including Lady gaga, Amy Winehouse, Chance The Rapper, and SZA to name a few. In his career, Akintimehin has been nominated for 16 awards and has won four. 
"His music never gets old to me. His catchy voice and adding other artist features on his songs makes me really like him. The way he has kept relevant over the years shows how talented he is as an artist."- Anne Baker (48)
3 Songs: Pretty Girls, Bad, Lotus Flower Bomb
Tame Impala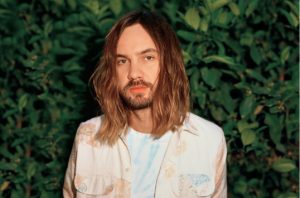 Kevin Parker, creator of Tame Impala, is a 36-year-old singer, writer, and producer. Parker grew up in Perth, Australia where he developed his unique love and talent for music. In his early years, Parker played in a number of bands before deciding to take the music into his own hands. After releasing a number of songs under his own label, Parker was invited to perform at Coachella Valley Festival in April 2011. This put Parker on the mainstream map and ever since then he has turned "Tame Impala" into one of the most well known projects in its genre. In total, Parker has been nominated for 58 music awards and has won 40. 
"I really like tame impala's music because the vibes it emits are euphoric and just pure serotonin. every song is so good, and the fact that it's created by only one guy makes me appreciate the music that much more."- Sam Melton (25)
3 Songs: Eventually, Posthumus Forgiveness, New Person, Same Old Mistakes
Phoebe Bridgers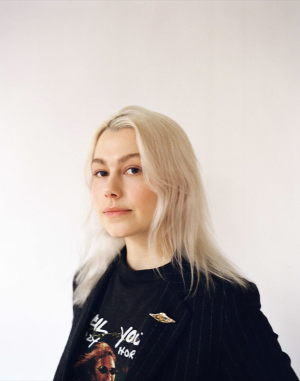 Phoebe Bridgers is a 27-year-old singer-songwriter from Pasadena, CA. Before her solo career, Bridgers got her start as a bassist for the band Sloppy Jane. In 2017, Bridgers released her first solo album, Stranger in the Alps. This record launched her to the forefront of the alternative-indie music community, gaining widespread critical and commercial praise. As she continued to release more music she gained more mainstream attraction, with her 2020 album, Punisher, garnering three Grammy nominations. If you want to sink into your feelings and let yourself go, her music is perfect for you. 
"Her music is a little sad for most people but that's why I enjoy it. It's very relaxing that's what I look for in music, and also lyrics which is what she excels most in. They are on the odder side compared to most artists but they make sense to me."- Belle Gilven (16)
3 Songs: Savior Complex, Scott Street, Smoke Signals
6Lack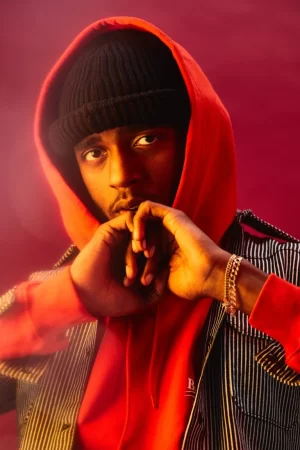 Ricardo Valdez Valentine Jr. is a 29-year-old rapper/singer from Baltimore, MD. His debut album, Free 6Lack, brought a lot of recognition to his name and songs like "PRBLMS" became hits. He has been nominated for three Grammy awards in his career. He released his second album, East Atlanta Love Letter, in September 2018, which peaked at number three on the Billboard 200 chart. Valentine Jr.'s music is relaxing and emotional. 
"6lack's music is very relatable for me and that's why I listen to it. His lyrics and flow are unmatched. He is for anyone who likes chill rap and nice beats."- Dominic Koetter (15)
3 Songs: Calling My Phone, Learn Ya, PRBLMS
Quinn CXII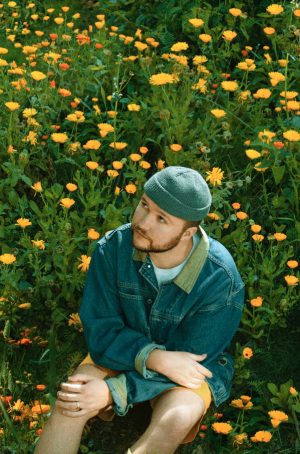 Mikael Temrowski is a 29-year-old singer songwriter from Detroit, MI. Temrowski started his music career in 2011 when he wrote his own music at Michigan St. University. He released his debut EP Change of Scenery in 2015 which put him in the public's eye. His style of music incorporates genres like reggae, hip-hop, electronic and more. This aspect of his music is what makes him so unique and fun to listen to.
"Quinn xcii has a super unique sound, he makes most of his songs upbeat and happy. I like listening to him when I'm boating, at the beach or it's a sunny day in summer.  His album from 2017 brings back a lot of nostalgia from spring break that year."- Clay Bockhorst (17)
3 Songs: Stay Next to Me, Another Day in Paradise and My Wife and Two Dogs
Lane 8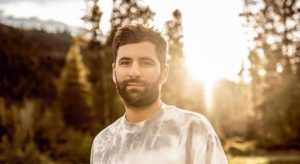 Daniel Goldstein is a 31-year-old electronic music producer/DJ from Denver, CO. Goldstien started his career on Soundcloud releasing beats and music regularly. In 2013, he signed to the record label Anjunadeep where he dropped his debut album Rise. In 2016, he founded his own record label called, This Never Happened, and he began his rise to fame in the deep house/electric genre. His music is something you could dance to or just vibe out to. Goldstein has continued to put out music through his career and has inspired many others to do so too.
"Lane 8 has a super unique and chill sound. His production of electronic music is the best I've ever heard and I really enjoy it. His music works all of the time and I think he is severely underrated."- Jared Tuvlin (16)
3 songs: Run, Automatic, and Red Lights
Chelsea Cutler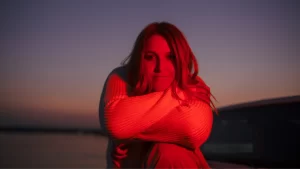 Chelsea Emily Cutler is a 25-year-old singer, songwriter, producer and athlete from Westport, CT. Cutler got her start by making music in her high school where she published covers and original music on Soundcloud. She attended Amherst college where she played soccer, studied history and continued to release music. Several of Cutler's songs like "Your Shirt" and "You Make Me" began to gain attention and he later dropped out when presented the opportunity to tour alongside Quinn XCII. She is an inspiration to people who grow up with multiple interests and shows how you can achieve your dreams even while focusing on other things.
"I love Chelsea Cutler because her style is so different. She really doesn't have a set genre which makes her music so unique!!  Her background music is also so cool and unique!!"- Liv Ashley (16)
3 Songs: Your Shirt, You Were Good To Me, Hello Old Friend
100 Gecs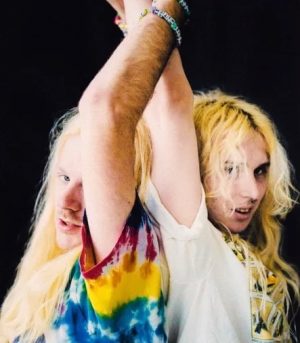 Dylan Brady and Laura Les are an American hyper-pop duo known for their unique sound and style. In 2015, the duo started making music together and eventually released their first self-titled EP 100 Gecs. They gained public attention after performing at the 2019 Minecraft Fire Festival and soon after released their debut album "1000 Gecs." In 2021, they gained more popularity from their music becoming commonly used on Tik Tok. 100 Gecs are pioneers for this newer form of music and have influenced many to do the same.
"Yeah 100 gecs is really unique, something most people haven't heard before. They take hyper pop to the next level. It's really crazy."- Aiden Fraits (17)
3 Songs: Dog Food, Stupid Horse, Hand Crushed by a Mallet
Tyler, The Creator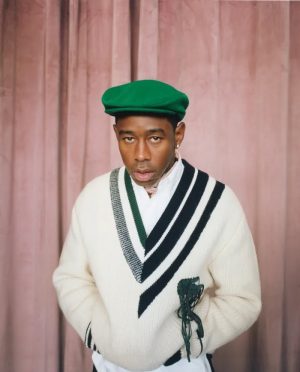 Tyler Gregory Okonma is a 31-year-old rapper and producer from Ladera Heights, CA. In 2007, Okonma started his career by creating the rap group Odd Future. This put him on the map as an artist and set him up to release his first solo mixtape Bastard in 2009. This did very well and when he released the song, "Yonkers," in 2011 his fame skyrocketed in the rap community. From 2011-2016 he continued with his style of raunchy "horrorcore"  rap, but in 2017 he released the album Flower Boy which changed everything for him. This album is very easy to listen to and is super catchy. The album received mass attention, attracting a new wave of fans to his music. Okonma went on to be nominated for six Grammys, winning three and nominated for 8 BET awards, winning three. Since then, Okonma has been releasing a ton of music and has continued to keep on the rise.
"Tyler, The Creator has been my favorite artist for the past few years. His music really hits home for me, especially his early stuff. He has consistently produced high quality music since he started and his alternative rap is very appealing."- Lachlan Barber (15)
3 Songs: EARFQUAKE, See You Again, She
Rüfüs Du Sol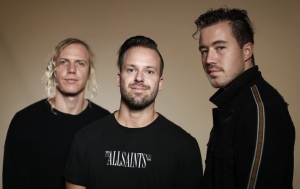 Rüfüs Du Sol is an Australian music group formed in 2010 that makes dance/electronic music. The band's rise to fame has been very steady and they have continued to make music throughout the years. In November 2010 and in January 2011 they released their debut EP, Rüfüs. This did well, but when they released their first studio album, "Atlas", they really became prominent. This album debuted first on Australian Album Charts. Rüfüs Du Sol has been nominated for three Grammys and has won one, they have also been nominated for three Electronic Music Awards winning two. The band's alternative electric style makes them really cool to listen to and they are really a one-of-a-kind band.
"I like the upbeat tone of their music. It fits if you want to dance, chill out, or really anything. The music reminds me of Imagine Dragons or something like that."- Antonio Monroy (27)
3 songs: I Don't Wanna Leave, You Were Right, Another Life
Black Pumas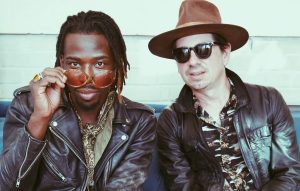 Black Pumas is an American Psychedelic Soul band based in Austin, TX and created in 2018. Lead singer/songwriter Eric Burton grew up singing in church and street performing in Los Angeles. Through a mutual friend he met Adrian Quesada, a Grammy award winning producer/musician. Quesada was looking for a new partner to collaborate with, and felt that Burton's vocals fit perfectly with his music. Throughout the next few years the duo created a load of music and released their debut self-titled album, Black Pumas. The duo has been nominated for six Grammys and has made many notable performances including the Celebrating America primetime special during President Biden's Inauguration activities. 
"Alright, black pumas is a newish soul band that takes influences from past soul musicians and adds a modern sound to it. I like that they are able to sound familiar yet have their own sound."- Wyatt Martin (17)
3 Songs: Colors, Fire, Touch the Sky
Alison Wonderland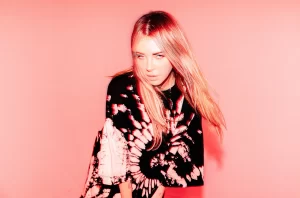 Alexandra Margo Sholler is a 35-year-old Australian electronic dance music producer, DJ, and singer. In her early years, Sholler studied classical music and specialized in the cello. She developed her love for electronic music at a club in Sydney and has been producing it since. In 2013 Sholler released her debut single, Get Ready, which got her signed to the music label EMI Music Australia. Since then she has been steadily growing her fame and releasing music. Her notable awards are Electronic Music Awards New Artist of the Year and Billboard Dance's biggest Breakout Artist. 
"Alison's music is my favorite electronic/dance music by far. Her beats really get me in the mood to get up and dance. Whenever I'm down in life, she is my go to pick."- Morgan Mellencamp (23)
3 Songs: Fear of Dying, I Want U, Okay
Oliver Tree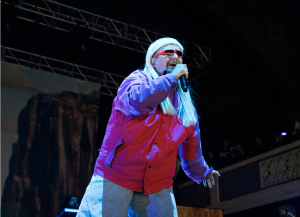 Oliver Tree Nickell is a 29-year-old singer/songwriter from Santa Cruz, CA. Nickell began playing piano at three years old, writing music the next year and had made an album by age six. Throughout his early childhood he played in the band, "Irony", and gained experience in performing. During highschool, Nickell was introduced to hip-hop and electronic music which led him to become a DJ. He started releasing music under the name Tree and began performing at festivals such as Wobbleland. Nickell then went back to school and studied music technology at the California Institute of the Arts. With the newfound experience, Nickell began to direct one-of-a-kind sketches and comedy videos. In 2018, he released his first major EP, "Alien Boy", which put him on the map for mainstream music. Since then Tree has used his unique comedy and music to continue to surprise the world and stay relevant in the media. 
"Oliver tree is a super unique and one of a kind artist. His music encapsulates fun and quirky lyrics with real and deep ones. His songs have a lot of meaning which I like and his unusual personality really made me fall in love."- Lillian Noel (16)
3 Songs: Hurt, Cash Machine, Alien Boy